Castle Entry Doors
Your front door makes the first impression to guests invited in to your home or office. Why not show them the best with one of our castle entry doors? Our doors are hand-crafted to fit your style, using only the finest premium materials built to stand the test of time. You will experience a fully customized process that begins with choosing from a wide variety of styles and colors.
We will end with installing the beautiful, perfect entry way tailored to fit your home or office. Our castle entry doors will upgrade your property's look, while providing a stellar first impression.
With Classic Ironworks, you will receive quality products and an excellent customer experience from start to finish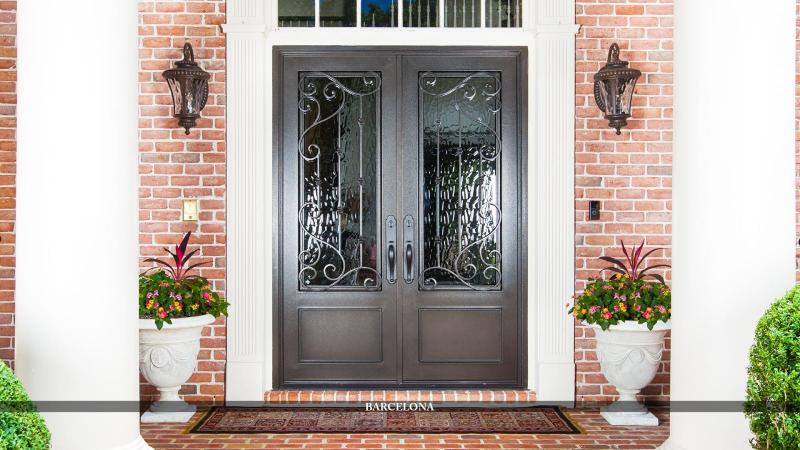 DOWNLOAD BROCHURE
Castle Doors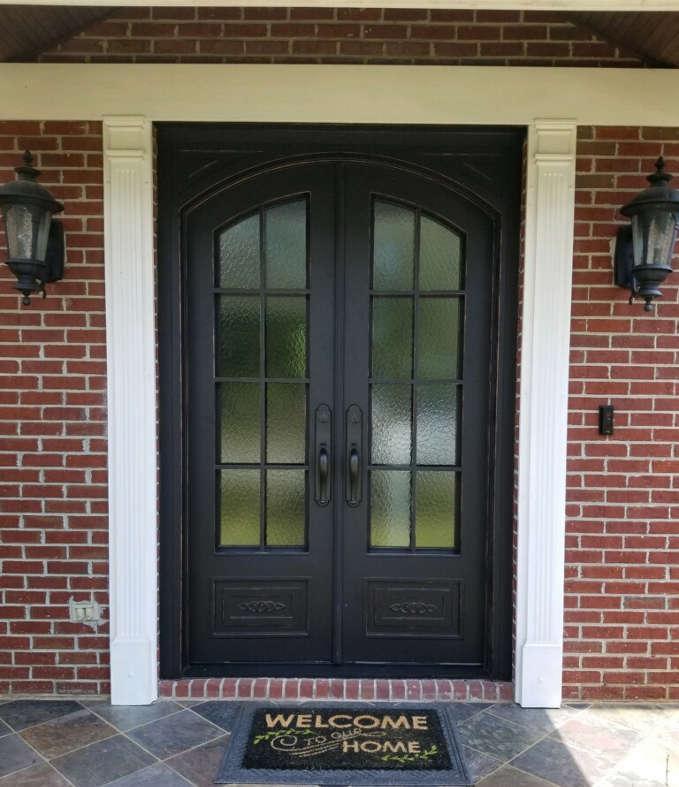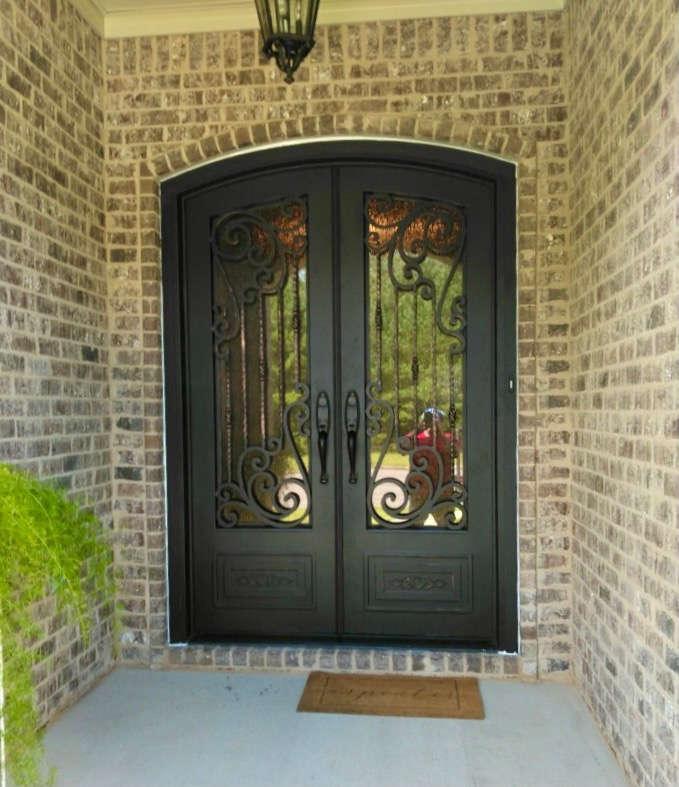 Before & After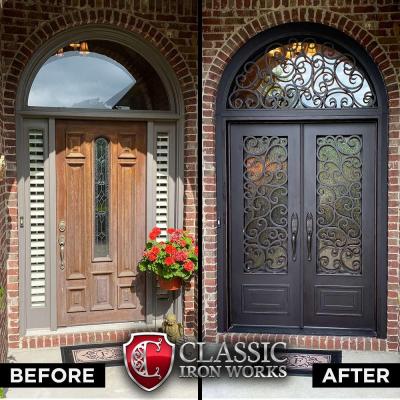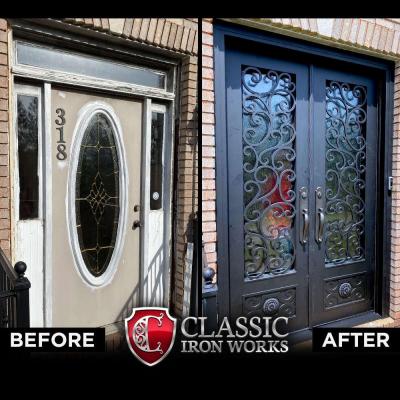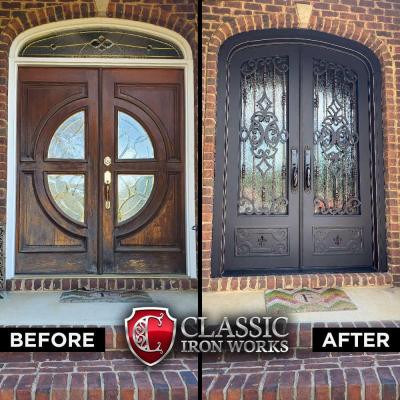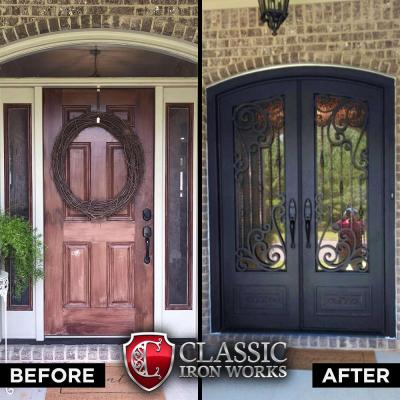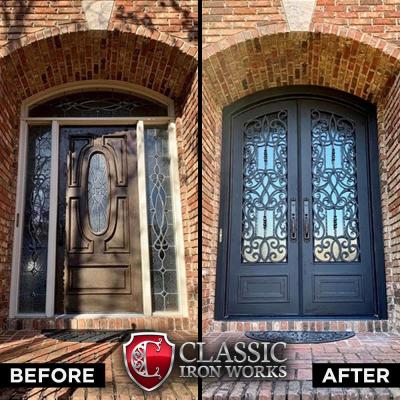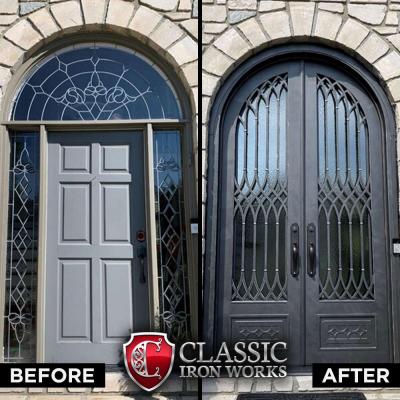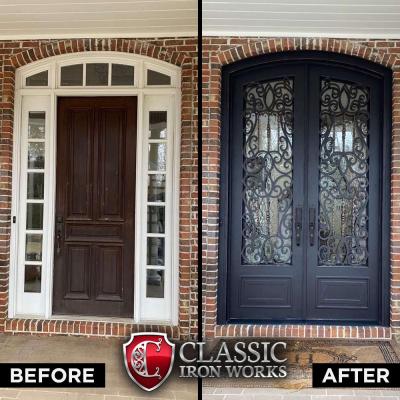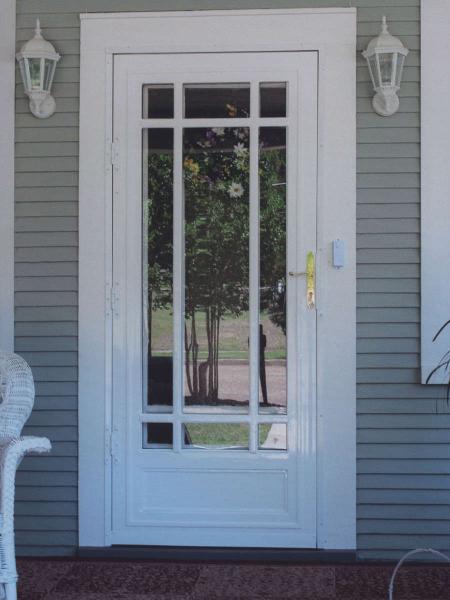 Ornamental Security Doors
Security doors are an excellent choice for any home or office for three key reasons. A security door can:
Help stop intruders from breaking into your home or office
Help withstand the force of storms and harsh weather conditions
Give you a much greater degree of overall protection than a regular door provides
Increase Your Window and Door Security to discourage thieves from attempting a break-in. And while most people only think of security doors when replacing external doors, some are used for rooms a homeowner wants to give extra protection, such as dens and home offices where sensitive materials are kept.
The reasons to upgrade to a security door are evident. Security, peace of mind, protection from intruders, and protection from harsh weather are great motivators in the decision making process. Installing a high quality security door isn't a do-it-yourself project. You will definitely need a professional to install it correctly. That means making sure the company installing the door has years of experience and strong reviews from previous customers. Classic Ironworks has both!
Protect Your Home Against Intruders
A good security door makes a strong statement. Security doors give the impression that your home is well secured, and therefore acts as a deterrent to potential intruders. Experts have said that when intruders see security doors, they are not only physically deterred from attempting to break in, but psychologically they feel that the home is too dangerous even if they were to get past the security door. A security door is not only hard to break into, but it stops many thieves from even trying.
Add Value to Your Home
As well as protecting and securing your home, another benefit to having a security door is that it will add value to your home. Security doors mean that you will save money on your home insurance policy and they will add value to your overall property should you ever decide to sell. Security doors provide curb appeal as they are available in a variety of styles and designs.
You'll never regret the decision to
buy from Classic Iron Works!
Frequently Asked Questions